Integrating a Stock Portfolio with Your Self-Directed IRA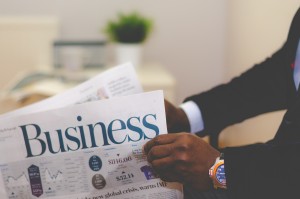 Investors who establish a self-directed IRA LLC are primarily focused on the ability to invest in non-traditional assets such as real estate, trust deeds, and the like. But what if you want to invest in conventional financial products like stocks, bonds, and mutual funds as well?
Even if your investing focus is something like rental properties, it can be beneficial to have access to the stock market for diversification.
We regularly get calls or emails from clients wondering how they can put some of the capital in their self-directed IRA into stocks, and thought it would be a good topic to cover here on the blog.
What is your Goal with Stock Investing?
There are two means you can use to balance a stock portfolio with your non-traditional investments. You can hold stocks inside your IRA LLC/Trust, or you can choose to hold stocks in a separate IRA. The option that will best suit your needs will depend largely on two factors:
The amount of capital you are wanting to place in conventional assets
The risk exposure that may be associated with your non-traditional assets
If your goal with equities investing is simply to keep a relatively small amount of earnings active instead of in cash, then it will be simplest to open a brokerage trading account inside your IRA LLC/Trust.
If you will be putting a significant amount into standard financial investments, it may make sense to maintain a separate IRA for that purpose. This is especially true if the assets you invest into in the self-directed IRA create liability risk, such as rental properties.
In some cases, it may make sense to use both approaches, with a small brokerage account inside the IRA LLC to keep capital productive, and a separate IRA to isolate a larger stock portfolio from liability risk.
Holding Stocks Inside your IRA LLC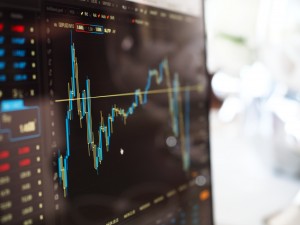 Holding stocks within your checkbook IRA LLC is as simple as opening a LLC style account with a brokerage. The account will be a commercial trading account in the name of the LLC, using the LLC tax ID.
But there is a catch…  Only one brokerage will work with you.
The major brokerages like Charles Schwab, E*Trade, Fidelity, and Vanguard will not currently open accounts for an IRA-owned LLC – believing they may in some indirect way be viewed as a "fiduciary" to the IRA.  Until TD Ameritrade was acquired by Charles Schwab in the spring of 2022, they were the last major brokerage willing to open accounts for checkbook IRA LLCs.  They no longer offer such accounts.
When TD Ameritrade stopped offering accounts to IRA LLCs, we contacted all US brokerages that offer business accounts for LLC and Trust entities.  Tasty Trades is the only viable option we were able to identify.  They are a specialty brokerage focusing more on active and professional traders.
You can reach out to Tasty Trades at www.tastytrade.com
Safeguard Advisors has no relationship with Tasty Trades.  We do not receive any kind of referral fee, and cannot directly assist you with your account establishment.  Just reach out to Tasty Trades and ask for an entity account for a LLC or Trust, depending on the type of plan you have.
The key advantage of holding a trading account inside the checkbook IRA entity is flexibility and simplicity. You can move money between your LLC/Trust held checking account and brokerage account at will. This is not any kind of IRA rollover that requires special reporting. You are just reallocating funds held within your plan entity.
The potential disadvantage of holding significant amounts of cash or stocks within the IRA LLC, however, would be liability exposure. If your non-traditional investments include assets such as trust deeds, cryptocurrency, or shares of privately held entities, there is likely very little risk. If, however, your IRA LLC holds direct title to a rental property, then there could be the risk of a lawsuit against the LLC. A good insurance policy will always be your first line of defense, but it would be foolish to have a large amount of cash or stocks within the LLC that could be used to satisfy a judgment against the LLC.
Isolating Stocks in a Separate IRA
In cases where you have significant non-risk assets such as cash or stocks, and are also using the IRA LLC/Trust to pursue risk-exposed assets such as real estate, it may be better to keep the two components of your overall portfolio separate. Keep the self-directed IRA focused on real estate, and maintain a separate IRA with a brokerage firm to manage your conventional assets.
With this approach, you are creating asset segregation, and protecting the non-risk assets from liability that may be associated with the risk assets.
You can also work with any brokerage you like for that separate IRA.
The disadvantage is that it becomes more cumbersome to move capital between the two asset classes.
If you accumulate excess cash in the IRA LLC and want to move it to your brokerage IRA, you will have to execute an IRA-to-IRA transfer via your self-directed IRA custodian.  You must not send cash directly from your entity checking account directly to another IRA, as that breaks the reporting chain on the money and can result in tax penalties.
The process to move cash from a brokerage IRA to the Checkbook IRA is similar. You will need to request a transfer from the brokerage back to your self-directed IRA custodian.
Because of the paperwork and time involved, this type of portfolio reallocation is generally not something you want to do more than once or twice a year.
Both, Please!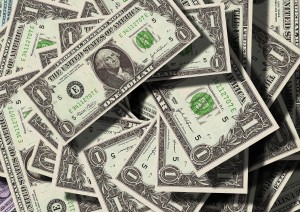 Nobody said you cannot have the best of both worlds, with flexibility and asset segregation. We have many clients who maintain a small brokerage account within their IRA LLC that they use to keep a moderate amount of capital in. Once or twice a year they will send excess cash to a separate IRA.
If you choose to do this, be sure to leave sufficient cash in your IRA LLC/Trust to handle normal operations and any contingencies that may be associated with the types of investments your plan is holding.
The bottom line is that you can keep things relatively simple, while at the same time maximizing the productivity and security of your hard-earned retirement savings.