Top U.S. Markets in Which to Invest in a Vacation Rental Property
It's a great time to invest in a vacation rental property.
American travelers are growing increasingly disinterested in overseas trips—most preferring to vacation closer to home—and many are shying away from hotels in favor of a more personal and private retreat. These factors, combined with an explosion of online rental listings like of VRBO and HomeAway, have made vacation rentals a profitable niche for investors.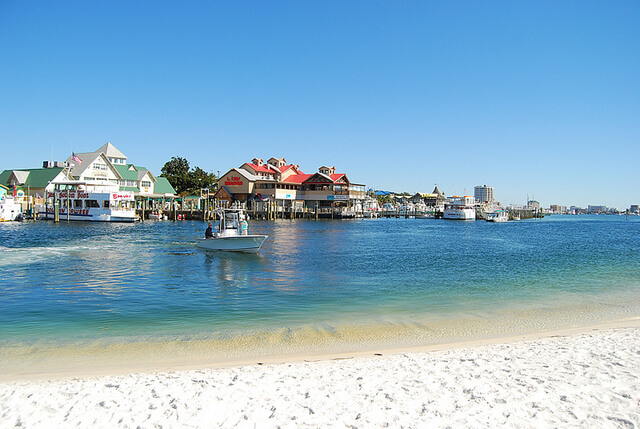 In a recent TripAdvisor survey, nearly 60 percent of U.S. vacationers said they plan to stay at a rental home rather than a hotel this year—up 7 percent over last year—adding that they enjoy the affordability, amenities and at-home experience. Rental rates and bookings for vacation homes are both on the rise, and 86 percent of investment buyers last year agreed that now is a good time to purchase a vacation rental property.
Of course, we all know the key to success when it comes to real estate: location, location, location.
When choosing a location for your investment, there are a few things to keep in mind. For starters, when you use your IRA or 401k to invest in a vacation rental property, you or your family may not use the property. So base your decision strictly on the potential return on investment.
It may help to know that 63 percent of prospective renters say they'll vacation somewhere near the shore this year. More than a third have their eyes on the Southeast, in places like Gulf Shores, AL, Panama Beach, FL and coastal Carolina.  Savvy investors have taken note; 37 percent of last year's investment buyers purchased a property in the South, according to the National Association of Realtors.
Mountain retreats are also a big draw, and areas such as Gatlinburg, TN, and Asheville, NC – both in the Smoky Mountains – have seen considerable growth in vacation rental activity over the last several years.  The same can be said of places like Moab, UT and several mountain towns in the Colorado Rockies.
Here's a look at a few of the top markets in which experts recommend buying a vacation rental property.
Kissimmee, Florida
With Disney World and Universal Studios just minutes away, Kissimmee is a hot vacation rental market. The Orlando area ranks third on the list of most popular U.S. destinations for Americans, and year-round crowds make this location a solid choice for first-time investors. Plus, a wealth of condo buildings offering onsite property management, weekly rental bookings and cleaning services make things easy for long-distance landlords. Weekly rental rates range from $500 to $2,000 and up.
Myrtle Beach, South Carolina
Combine 60 miles of gorgeous beaches with more than 100 public golf courses, and it's no wonder Myrtle Beach ranks in the top 25 hottest U.S. cities to visit. A beachfront condo makes a sound investment, with weekly rental rates ranging from $1,500 to more than $2,600 throughout the summer.
Cape Cod, Massachusetts
Cape Cod's famous beaches cater to a loyal fan base of families who return to the area year after year. Plus, its fast ferry system provides an easy getaway for Boston-area residents. Although home prices are higher in this market, so are rental rates, drawing a range of $1,500 to $4,000 per week.
Thousand Palms, California
This small but affordable city 20 minutes outside of Palm Springs offers easy access to natural attractions such as Joshua Tree National Park and the Indian Canyons. Its abundance of mountain hiking and rock climbing opportunities prompted CNN to name Thousand Palms a top vacation destination for wilderness fans.
Port Salerno, Florida
Another haven for golfers and beach lovers, Port Salerno has also built a reputation as a sports fishing destination. Vacationers love the historic, small-town feel as well as its proximity to West Palm Beach. As an added bonus, home prices are surprisingly reasonable.
Photo by faungg's photo via CC license.