What do Renters Look for in a Vacation Rental Property?
When you're marketing a vacation rental property, a good rule of thumb to remember is that it's less expensive to keep a current customer than to recruit a new one. In fact, some owners report that as many as 30 percent of their rentals each year come from repeat customers.
T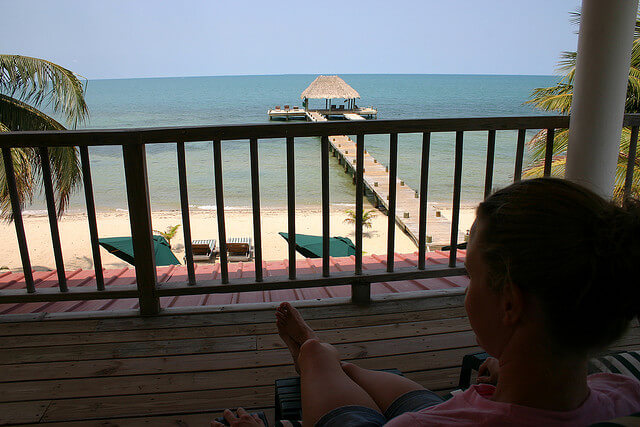 hat's why, if you're considering using your self directed IRA to invest in a vacation rental,  it's in your best interest to give your renters as positive an experience as possible. Although you, your family and other disqualified persons are not allowed to stay at a vacation rental property owned by your IRA, that doesn't mean your property should look sterile and uninviting. Adding a few personal touches will make your rental feel welcoming and encourage your guests to keep coming back.
As with any investment, the more planning and preparation you put into your vacation rental property, the more success you'll have. Below are some of the features vacationers look for in a rental property to help you maximize your bookings and keep your investment producing good returns.
Enticing Listing
The quality of your rental listing has a huge impact on your bookings. You could own the most incredible rental within your market, but no one will know about it if your listing doesn't reflect what makes your property special.
You've got about 30 seconds to grab the attention of a traveler who's looking for a place to stay. For starters, you'll need attractive photos that do your property justice. Consider hiring a professional photographer to help you highlight its best features. You'll also want to write evocative captions and a vivid description for your listing. Rather than simply providing a bulleted list of amenities, get creative and try to showcase the many ways vacationers can enjoy your property.
Cleanliness
Nothing turns off travelers more quickly than a dirty rental. Dust bunnies under the bed, grime in the corners of the bathroom and crumbs in the kitchen can result in renters who don't come back and don't recommend your property to their friends.
Keep in mind that while you can help market your property, getting involved in the day-to-day operations puts you at risk of violating the arms' length restrictions on your self directed retirement plan. Your best bet is to work with a professional on-site management company that will not only manage your bookings but provide professional cleaning services between guests.
Well-stocked Kitchen
Access to a full kitchen is one of the top three reasons travelers choose vacation rentals instead of traditional hotels. Many families prefer to save money by cooking their own meals instead of dining out. An easy way to surprise and delight renters is to offer a kitchen they'll enjoy cooking in.
Keep your kitchen updated with all of the basic appliances and cooking implements your guests might need. Include plenty of dishes as well as cleaning supplies and pantry staples such as coffee filters, aluminum foil, garbage bags and plastic storage bags. You can even stock some basic condiments such as salt, pepper, sugar and spices. Just be careful not to over-clutter—leave plenty of counter space available.
Luxurious Bedrooms
One of the simplest ways to make your rental shine is to put some effort into creating comfortable sleeping quarters. At minimum, make sure your beds appear luxurious and inviting, with plenty of fluffy pillows and cozy-looking comforters. Leave space for storing luggage, and provide dressers with empty drawers as well as ample hangers in the closets.
Amenities
More than half of leisure travelers believe vacation rentals offer better amenities than a hotel, and 84 percent of renters say it's why they rented a house instead of a hotel room. Savvy investors capitalize on this by offering plenty of luxuries and conveniences.
In today's market, your basic amenities should include at least one TV with a DVD player, although some experts recommend putting one in each bedroom. Wi-Fi is another luxury that is quickly becoming a necessity—in a TripAdvisor survey, 21 percent of vacationers said it's the most attractive feature in a vacation rental.
You might also want to consider a few optional amenities that will set you apart from the competition, such as premium cable channels or satellite television, a video game system for the kids, a washer and dryer, and a gas grill. Magazines and books—particularly local travel guides—as well as some board games and playing cards are also nice to have on hand.
These relatively inexpensive perks can make the difference between a ho-hum rental and a place that brings vacationers back year after year.
Photo by Russell Harrison Photography via CC license