Tips for Vetting a Property Manager for Your IRA Rental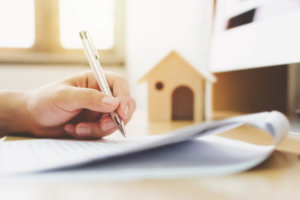 Using a professional property manager can be a great way to maintain a rental property portfolio in your self-directed IRA or 401(k) plan. Staying hands-off is critical for IRA investors, considering the IRS rules against self-dealing that prohibit sweat equity.
While you can self-administer IRA-owned rental properties in a limited sense, relying on a property manager can provide benefits with respect to IRS compliance, simplicity, maximizing the value of your time, and leveraging the expertise of a licensed professional.
Having the right property manager makes all the difference when it comes to achieving success in growing your retirement portfolio via property investing. A good property manager will help you to get the most out of your IRA-owned properties. The wrong property manager can spoil the return of even the most promising property.
So how do you find the right property manager? That can be almost as important as finding the right property for your IRA.
Cast A Wide Net
Start your search by finding as many potential property managers as you can that serve the location you intend to invest in. Use the internet, but also reach out locally by networking with realtors, other investors, or even tenants if you have the opportunity to connect.
Local real estate investor clubs can be a good resource for this kind of network-based search. Title companies are also an excellent source of referrals. They see a lot of investor transactions, and tend to know who works with who, and who is doing a lot of business.
If you can identify a property management company that a lot of people are happy with, that is a good starting point.
Find Someone Who Serves Your Niche
Each neighborhood and property type is unique and attracts a different type of tenant. The skills and resources a property management firm brings to the table will need to align with the type of property you intend to hold in order to be a good fit.
Working with short-term-rental beach properties is very different from working with section 8 tenants (as an extreme example). Be sure the property manager you're evaluating is familiar with the dynamics of the type of property you intend to invest in, and has the experience necessary to serve your specific needs.
Read the Reviews
Once you have identified a few property managers that may be a good fit and worth taking a closer look at, do some online research and see if there is feedback out there. See how long company has been in business.
If you can identify whether they company is a one-man show or a larger company, that can be helpful. Although depending on your needs, one type of provider may or may not be better suited.
When reading online reviews, be aware that a tenant's perspective may be different than what you will have as a landlord. An evicted tenant is very likely to put a bad review online — but you have to take that with a grain of salt. If there are a large number of tenant reviews complaining about lack of service or communications, however, that could be a red flag.
After some preliminary research, you should be able to narrow down your search to a handful of providers that merit a closer look.
Systems = Service
One of the main reasons to engage a property manager is to place your investment in the hands of a professional and thereby leverage their experience.
A great way to judge whether you'll see a benefit from a provider is to gauge the systems they use to run their business. A firm that has time-tested policies and procedures in place will generally be more robust over the long term.
Before even getting to critical questions such as pricing terms, it makes sense to ask about key junctures in a landlord tenant relationship. Some key questions in this area might include:
What steps are involved in client applications and screening?
What checklists are in place for tenant move-ins and move-outs?
Are regular safety and maintenance inspections performed on properties?
How are late rents dealt with and escalated?
How are maintenance needs identified, resolved, and billed?
A secondary layer on this same avenue of inquiry is the systems used to manage the relationship with you as the property owner.
Communications and Reporting
If you have to call or email your property manager to check in on the health of your investment, that's probably not a good thing.
This is the age of simple online systems for just about everything. If your management firm isn't providing you with regular reporting, they should hop on their dinosaur and ride off into the sunset.
You should expect regular reports at the very least, and more likely some kind of online portal with a full set of reporting on rents paid, maintenance issues, etc.
Of course, having systems and using systems are two very different things. Be sure to ask questions that will help you to understand if the communications you can expect to receive will be proactive and current, or slow and spotty.
Personality and Temperament
Being a property manager is a people-oriented job. The ability to handle challenging situations, diffuse conflict, be politely firm, and generally navigate a variety of human interactions successfully is probably the most important skill a property manager needs to have.
As you interview a potential property manager, take time, ask questions, perhaps even try to push a few buttons to see how they respond. Sometimes the most important thing you can do is just listen, and do so with a focus on how the person on the other side of the conversation makes you feel. If they instill a certain confidence and ability to get things done, you may be onto something.
Pricing Model
We've held back from addressing the important topic of pricing model because if you focus on price first, you're likely to miss out on what really matters in selecting a quality property manager.
That said, the cost of the service will be a very critical factor that impacts the performance of your investment property.
There are several layers of the cost interaction, and it's important to understand what you can expect, and whether the pricing model supports performance of the property or incentivizes turnover.
Some of the most common fee components of property management include:
Percent of monthly rents – generally 8-10% depending on the region
Tenant move-in fee – often a full month's rent
Marketing costs, perhaps with a markup
Turnover fees such as cleaning, replacing locks, etc.
Lease renewal
Maintenance charges, perhaps with a markup
Eviction services
The single biggest revenue drains in a rental property are vacancies and tenant turnover. A contract that puts money in the property manager's hands for these events can promote a relationship where turnover is part of the business plan.
Paying more for monthly services and reducing turnover related fees may have the opposite effect, as can a bonus of some kind for tenant retention and renewals of leases. Be sure to review the fee structure of the contract thoroughly and don't be afraid to negotiate.
It can be a good exercise to run a sample case of a 3, 5, or 7-year property lifecycle, and estimate the total costs of management and turnover based on what the past performance of the property manger is.
If you speak with a few different management companies that serve a specific neighborhood, you should have a good idea of the typical turnover rate.
If the turnover rate estimate provided by the property manager you're evaluating is significantly higher or lower than average, that can be in indicator to pay attention to as well. Are they really performing better than the average, or are they blowing smoke?
Maintenance & Inspection Policy
Understanding how a property manager handles the facility side of the property is also an important consideration.
A manager that has regularly scheduled maintenance and safety inspections will likely be more in-tune with the condition of a property. This can equate to proactive maintenance at a manageable cost, as opposed to reactive rehabilitation projects resulting in greater expense.
Relying on tenants to replace filters in the HVAC system can mean a 10-year life span on a piece of equipment that should last 15 years. Having your property manager make sure the filters are changed every 6 months makes that 15-year useful life more likely and can save thousands of dollars.
Sometimes there can be advantages in terms of responsiveness and cost if a management company has in-house maintenance, but this isn't always necessary. As long as they have access to the right people to get the job done quickly and cost-effectively, it doesn't matter if it is company provided or outsourced.
You'll want to be sure to understand how 3rd party services are priced, and if there's a markup.
The Bottom Line
When investing in real estate with your self-directed IRA, it all comes down to managing expenses and maximizing profitability.
Overpaying for poor property management that results in excessive tenant turnover and high-cost repairs won't pay off. Obtaining a good service that represents value can result in a higher performing property.
Taking your time to evaluate several property managers can be well worth the effort if it helps you to find someone capable of being a productive asset manager for your IRA.
Having trouble deciding if you should simply manage your IRA rental property yourself? Here's how you can decide whether hiring a property manager or self-managing your IRA rental is the best option for you »