Unlock the Full Potential of Your Retirement Plan
At Safeguard Advisors, we employ a few simple principals to help you achieve better results with your tax-sheltered retirement savings.
Our plans provide the flexibility to invest in anything the IRS rules allow for
We put you in direct control of your funds
We provide expert education so you understand the potential of your plan as well as the IRS limitations
The bottom line is that you can invest in what you know, and invest with confidence.
Let us show you how.
Be Truly Diversified
Our specialized self-directed retirement plans are designed to allow for investments in a broad array of asset classes. Unlike conventional financial services firms that limit your choices to the products they sell, we open the doors to any investments permitted by law. This allows you to be truly diversified, and expand your horizons beyond conventional financial products into a variety of opportunities, including:
Real Estate
Trust Deeds
Privately Held Companies
Tax Liens
Cryptocurrency
Crowdfunded Ventures
And much, much more
A Self-Directed IRA or Solo 401(k) plan gives you the flexibility to invest as you choose, and take advantage of the opportunities available to you in your local market or your network of associates.

The Checkbook Control Advantage
With a Safeguard retirement plan, you will be in full control of all investment activities. Plan funds will be held in a bank or brokerage account of your choosing, and you will have signing authority. When opportunity presents itself, you can act immediately.
Forget about the paperwork, processing delays, and per-transaction fees common with custodian-held accounts. When you have full control over plan funds, you can operate much more efficiently, and that improves your bottom line results.
What You Can Expect From Us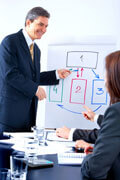 EDUCATION & CONSULTATION
Expert education and consultation to assist with identifying the best plan to meet your investment goals.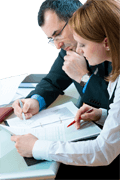 FILING & PROCESSING
Complete plan set up including, filings, legal documents, processing, and rollover & transfer of retirement funds.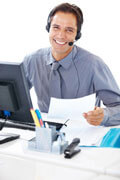 CUSTOMER SUPPORT
FREE lifetime support, including maintenance of your self-directed plan, and investment strategies & options.
Our Expertise = Your Success
Establishing a self-directed IRA or 401(k) is the first step. Putting that plan to use effectively is the key to achieving the best results for your portfolio.
Our team of investment and legal professionals have the experience to help you invest with confidence. We understand real estate and other non-traditional assets, and how such investments are treated by the tax code. If you want to ensure you are acting in compliance with IRS guidelines, or learn about the power of using leverage such as mortgage financing for a rental property, our expertise is just a phone call or email away. All Safeguard retirement plans come with ongoing access to our team of accessible, professional advisors.
Is Real Estate Investing your Goal?
While our clients invest in a full spectrum of alternative asset classes, real estate and related financial instruments are by far the most popular choices. If you want to invest your IRA in real estate, our team of experts has you covered. All our advisors are seasoned real estate investors. We understand real estate investing and how various deal types intersect with the tax code and the usage of IRA or 401(k) plan funds. Whether your goal is to own rental properties, flip houses, or have your IRA be the bank holding private mortgage notes, we'll be able to assist you do so with your self-directed plan.
Invest in Yourself with a Business Funding IRA
If your goal is to start or grow your own business, we have a plan for that. Most self-directed IRA and Solo 401(k) plans prohibit self-dealing and would prohibit investing in your own business. Our Business Funding IRA is a fully IRS compliant structure that allows you to invest in yourself. Using your current IRA, 401(k) or other qualified retirement plan, you can self-fund your own business – without taxes or penalties. Put your business on a path to success; operate debt-free and cash rich. If you are looking to buy a franchise, start a new business or expand your existing enterprise, the Business Funding IRA may be just the right tool for the job.
Safeguard: A Name You Can Trust
We work hard to deliver excellence with integrity each and every day, and focus our efforts on client success. Since 2005, we have established thousands of self-directed IRA and Solo 401(k) plans for clients in all 50 states. We are honored that our clients have helped us earn an A+ rating with the BBB.
How Can We Help You?
If you are ready to take control of your retirement investing, give us a call. We'll be more than happy to help you identify if your investment goals are well suited to a self-directed retirement plan, which plan will be best for your needs, and how you can maximize the potential of your tax-sheltered retirement savings.