5 Tips for Buying Foreclosed Property with Your Self-Directed IRA [CHECKLIST]
Since the housing market decline in 2008, many potential home buyers have been forced to become renters, causing an increase in rental rates nationwide and creating many opportunities for investors. Real estate markets are currently on the mend, but foreclosure rates remain high and there are still a lot of solid deals out there for retirement investors who are willing to look for them.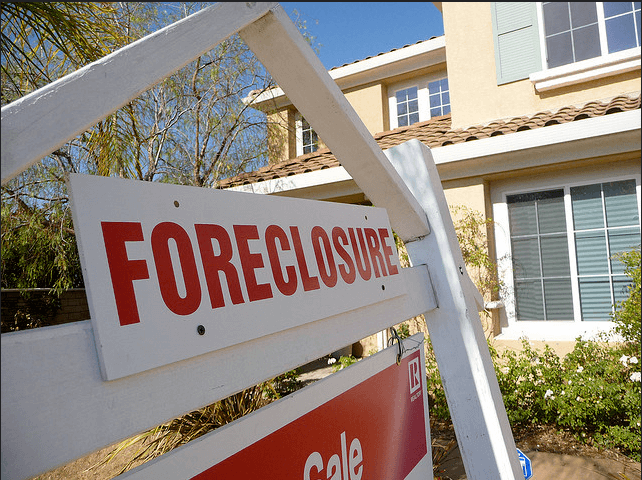 Your self-directed (checkbook) IRA or Solo 401(k) places you in an ideal position to get a good deal on a foreclosure purchase, since distressed property requires the ability to react quickly to opportunities as they arise. With your self-directed plan, you can sign a contract and start making money at any time instead of relying on a third-party to arrange, review, and process the paperwork, which can be a lengthy process.
Buying a foreclosed property is a little different from buying a property through normal Realtor channels, however, and understanding how to negotiate foreclosure deals is a must if you want to buy low in today's market. In this blog, we have outlined the five essential steps to follow when you want to purchase a distressed property for investment.
Step 1: Set up a real estate IRA.
Having your IRA plan in place is critical to your success as a foreclosure investor.  When the right deal comes along, you need to act… now.  If your plan is not setup in advance, you simply cannot invest in these types of deals.
Step 2: Find a foreclosure specialist.
The laws and regulations governing foreclosure sales vary by state and can be complicated to navigate, so finding a real estate agent who specializes in the foreclosure market should be a top priority. In 2009, the National Association of Realtors introduced a Short Sale and Foreclosure Certification Program, and the Distressed Property Institute offers a Certified Distressed Property Expert program. One of these certifications may be something to look for in a realtor, but if your agent doesn't have a certification, they may have enough experience in the process to guide you through it, so ask them how many short sales or foreclosures they have closed before you hire them (about a dozen is ideal). Experienced or not, your realtor is not a legal advisor, so you should also be open to consulting with a real estate attorney who has experience dealing with the unique legal pitfalls associated with foreclosures.
Step 3: Be realistic about the timeframe.
There can be serious financial repercussions to jumping headlong into any investment, so make sure you are acquainted with the time it may take to see returns on your property. If your foreclosed home purchase declines further in value, can you afford to hang onto it? What will your costs on the property be over five or ten years? What will the returns be like if you are not able to set the rent as high as you intend? Get the concrete numbers worked out before you invest, and be absolutely certain that they fit your financial goals and needs.
Step 4: Get to know the financial neighborhood.
Before you consider making an offer on a property, you will want to have a reliable picture of its actual value. Ask your real estate agent or use a website like zillow.com to examine comparable properties. Comparables are properties sold within the last 12 months that are in the same area and are comparable in size, style, age, and condition. Since market activity fluctuates, it can be difficult to find accurate comparables at certain times. In an active market, there will be more comparables to choose from and in a slower market, there will be fewer. In the latter case, your real estate agent can use the absorption rate to help make a more accurate assessment of the value of the property. The absorption rate is the rate at which homes are selling in a specific area, which reflects supply and demand in the market. If the absorption rate has slowed, they may project a lower value for the property, but if the rate has increased, the projected value of the property is likely to be higher.
Step 5: A foreclosure is just like any other closeout sale.
When you purchase a foreclosure property, you are already purchasing below market value, so you should not expect to get the price discounted to compensate for defects such as needed repairs. It is important to approach the transaction with a clearance-sale mindset, in that you are getting a really good deal because the merchandise is sold as-is.
Take a look at our checklist below. Click here to download the PDF.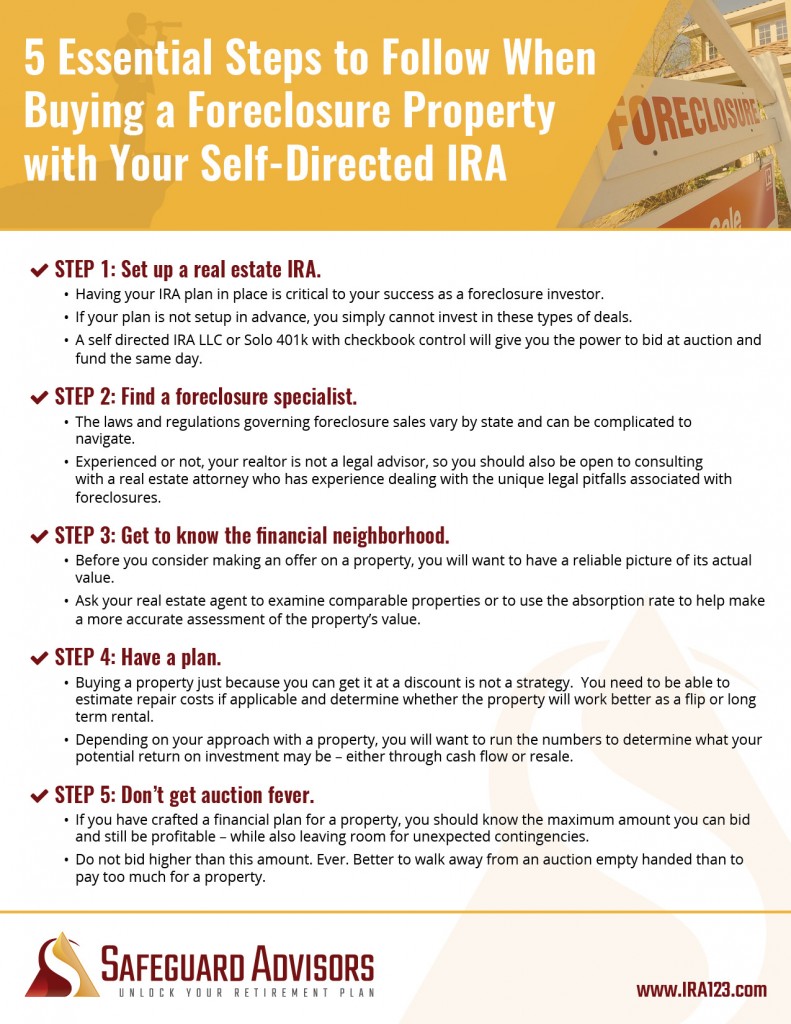 Photo by BasicGov via CC license