Business Funding IRA: The Over 50 Entrepreneur's Secret Weapon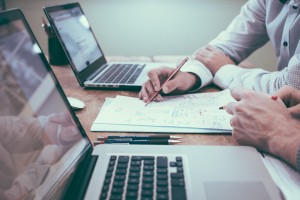 The last several years have seen a boom in small business owners age 50 and over launching second careers and pursuing their own passions. Often referred to as encore entrepreneurs, this fast-growing segment is nearly twice as likely as millennials to start their own business.
Most encore entrepreneurs are leveraging the experience and acumen they have gained over a decades-long career to pursue business opportunities they find both financially and personally rewarding.
There are a variety of forces that are driving this trend, mostly notably the large number of Baby Boomers entering the twilight phase of their working careers and heading into retirement. Some of the key factors identified in recent studies of this trend include:
Individuals simply wanting to take control of their own destiny and be their own boss.
A general degradation in the employer/employee relationship. Loyalty and length of service to an employer does not mean the same thing it did a generation ago. As such, older employees often have a real sense of job insecurity and the fear they may be included in the next round of layoffs or the first to be let go in the event of a merger.
The difficulty of finding meaningful employment for older workers who have been laid off.
A desire to increase both income and retirement savings to ensure a more comfortable retirement.
A desire to be engaged with life rather than just sitting idle in retirement.
Pursuing something that has long been a passion but sidelined by career necessity.
Greater freedom to take certain job risks if children have moved out of the house and no longer require support, especially if a spouse has a reliable income.
In addition to knowledge and experience, these older entrepreneurs bring other resources to the table that help them not only take the leap of starting a business, but to do so with a better chance of success. People over 50 often have a network of professional and personal connections that can serve as mentors or open doors to business opportunities. Being able to discuss a business plan or new product with someone you know and trust, or who has experience in that field, is a great resource for any startup. Friends and associates can also be good sources of identifying potential employees and clients.
In addition to this social capital, they likely also have financial resources and access to credit that younger start-ups may lack. One often overlooked component of this is retirement savings. Most folks assume that in order to tap into their retirement, they will have to take a distribution and incur taxes – even a 10% penalty if they are under ager 50 ½. There is actually a much better option.
The Safeguard Business Funding IRA is a specialized type of retirement plan structure that allows you to use your existing tax-deferred retirement savings to start, buy or grow a business – without taxes or penalties. This plan type, which is often referred to as a Rollover as Business Startup has been around for more than 30 years and is the encore entrepreneur's secret weapon.
A highly-simplified version of the plan follows:
Your business is established as a C Corporation
The corporation sets up a new 401(k)/Profit Sharing retirement plan
You can rollover any existing tax-deferred retirement plan such as an IRA, a 401k from a prior employer, pensions, etc. into your corporation's 401(k) plan.
The plan then utilizes an employee stock option purchase (ESOP) to purchase shares of the parent corporation.
The retirement plan is now a shareholder of your business, and that capital can be used for any legitimate purpose including the startup or acquisition of a business, salaries including your own, marketing, inventory, etc…
There are no taxes or penalties involved in establishing such a plan.
Capitalizing your business in this fashion presents several advantages over conventional methods of funding such as loans or outside investors:
Your business will be cash rich and debt-free, smoothing the path to profitability
You can retain full control and will not be subject to investor or lender demands
You know your retirement savings is invested in what you trust most… yourself
If you are considering breaking out on your own and want to evaluate your funding options, please feel free to reach out to us.