College Town Rental Properties: What You Need to Know Before You Invest
College towns get a lot of attention for being popular places to party. But what many people don't realize is that they're also profitable places to invest.
CNN Money called them "real estate investors' best-kept secret." So what makes college towns such a great market for investing?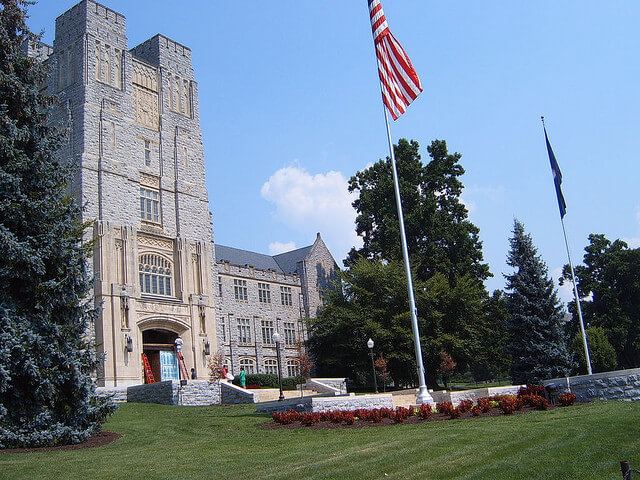 For starters, colleges provide a steady source of high-quality, well-paying jobs for the local economy. Add to that a perennial influx of students—which is expected to increase by 14 percent between 2011 and 2022—and you've got a solid rental market.
In fact, demand for off-campus housing has burgeoned since the beginning of the school year, causing a spike in rental prices that shows "no sign of slowing down," according to the real estate website Zillow. And it's no flash in the pan. College town rents were on the rise back in 2012 as well, climbing at a rate of about 5 percent per year.
Don't forget the icing on the cake: Demand for student housing can actually swell during periods of high unemployment, when many other markets sag, as people who are unemployed return to school.
What this means for investors is they can expect low vacancy rates, steadily rising profits and a reliable market that's insulated against the economic swings that plague so many other real estate markets.
What to Keep in Mind
There are a few things investors should be aware of when considering a college town rental investment.
Although vacancy rates are low, the transient nature of a student population keeps turnover high. Students typically change housing each year, and few are willing to sign a 12-month lease. Be prepared to change tenants frequently. It may also be difficult to find tenants during the summer months, when many students travel or visit their families.
Finally, college town rentals typically endure more wear and tear than other rental properties, partly because of the high turnover and partly because of rambunctious behavior.
Still, even with these drawbacks, many college town investors report making satisfying profits from day one.
Choosing a College Town
When selecting a college town for your investment, you'll want to do some research first. In addition to considering the local rental market, make sure you look into the city's tax rates, which can vary sharply from city to city.
You'll want to dig up some information about the college itself. Examine current and projected enrollment trends, the school's current and projected ratio of students to on-campus housing units, and how much the school spends on housing for students. Keep in mind that private schools often have stricter housing policies and may not generate as much demand for off-campus housing as a public university.
That said, here are RealtyTrac's top five college town rental markets, ranked by their annual gross rental yield:
Akron, Ohio—University of Akron
Trenton, N.J.—Thomas Edison State College
Gainesville, Fla.—University of Florida
Cincinnati, Ohio—University of Cincinnati
Columbus, Ohio—Ohio State University
If you're looking to add real estate to your self directed IRA, college towns offer a prime investment opportunity. With the right planning and a quality property manager, you can own a thriving rental property that will continue to perform well even in a challenging economy.
Photo by heatkernel via CC license