Why Flip Lending is a Great Option in 2021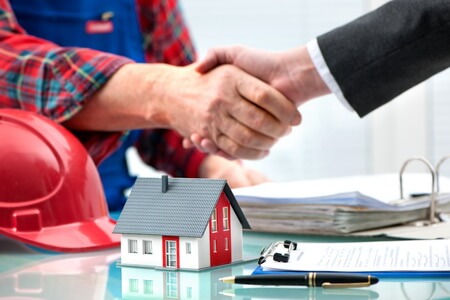 While the weather is just starting to warm towards summer, real estate markets across the country are already hot.  Demand for housing, especially larger homes with more room to roam, is far outpacing demand.  Home prices have been rising for some time and demand pressures combined with low borrowing costs indicate that trend will continue.
New construction is not as robust as anyone would like due to shortages of skilled labor. Bottlenecks in supply chains for lumber, electrical components, plumbing, and other construction staples are also slowing the building process and raising costs.
For some time now, house flipping profits have been increasing.  For savvy investors who know a market, it is a lot easier to profit by bringing an out-of-date property up to modern standards than to build a new home from scratch.  Since the latter half of 2020, profits for home flippers have been increasing and are at the highest level in 20 years.
So Why Not Flip Houses Then?
As we have discussed on many occasions, flipping is not always the best strategy for an IRA or Solo 401(k) investor.  Buying, fixing, and reselling properties is a business activity.  When a tax-exempt entity like a retirement plan engages in a trade or business activity with regularity, the gains become subject to taxation as Unrelated Business Taxable Income (UBTI).
So, while you can certainly join the party and have your self-directed IRA execute a flip, seeing up to 37% of the profits go to Uncle Sam may spoil the fun.
Lending Creates Passive Income
Unlike flipping, new construction, and other active income producing real estate transactions that generate UBIT, interest is a passive form of income.  Such passive income is fully tax-sheltered within the envelope of your self-directed retirement plan.
Favorable tax treatment is the primary reasons that using your IRA to be the bank to other investor's flips is a cleaner approach than being the flipper, but there are other reasons that private lending can be a good strategy right now.
A Passive Investment Strategy
Not only is the income produced by lending passive in nature, this form of investing is also less demanding of your time.  While you certainly need to ramp up and educate yourself on proper diligence, loan paperwork, recording, and other aspects of using your self-directed IRA to lend, the day-to-day demands once money has been lent are very minimal.  Being the lender is certainly a lot less scramble and stress than flipping a house.
For investors who may not have a lot of time to dedicate to investments, lending can be a great option.
Short Term = Lower Risk
Most fix-and fix projects are 3-9 months in duration.  Lending your money on a shorter-term basis like this can be advantageous in an uncertain climate.
While most indicators point towards continued increases in home prices for the foreseeable future, things will level off eventually.  It is even possible that some markets may contract, or an unforeseen economic event could create downward pressure.
When you are turning your money over a few times a year, you can keep an eye on the housing economy and adjust more easily if things change.
Points of Caution
While gross profits for flipping are strong right now, that does not mean that all flip projects will be a success.  Be careful as you perform diligence on the investors you will lend to and the projects they are pursuing.
Because we are in a seller's market, the cost of acquisition for flip properties may be higher than normal.  While the potential sales price may also be higher, a conservative approach to after-repair value is a must.  Overpaying for a property can endanger the success of a project.
If significant rehab is required, it may be worthwhile to get a more detailed project plan from the investor.  Have them show they have confirmed the availability of labor and materials to get the work done and have contingency plans in place for any potential delays.
In Summary
Private lending from a checkbook IRA or Solo 401(k) has always been one of the more popular investment choices.  In our current market cycle, the risk-reward factors as compared to other real estate transaction types make short-term note investing even more appealing.