Should I Hire a Property Manager to Manage my IRA Investment Property?
Deciding to own real estate in your IRA is a great decision.  Owning rental real estate in your self-directed IRA can create stable, long term growth in value and consistent cash flow.   When it comes to administering such investments, however, many investors have a hard time deciding whether they should self-manage their rentals or hire a professional property manager.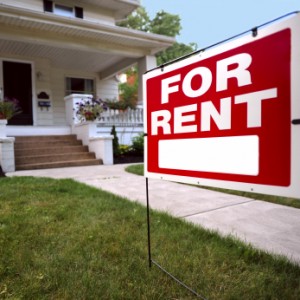 While managing your own property can save you money in the short term, it's not as easy as it may seem. Here are a few major considerations when deciding whether to hire a property manager for your real estate IRA investments.
IRS Compliance
IRS rules put some limitations on what you can and cannot do when managing properties held by your retirement plan.
As the manager of your self-directed IRA LLC or trustee of a Solo 401(k), you are allowed to administer the investments of your retirement plan.  You may not, however, do so for your own benefit, which means you cannot compensate yourself for property management services.  You and disqualified parties to your IRA are also prohibited from adding value to the IRA or 401(k) through the provision of goods or services.
When it comes to property management, you can handle the paperwork side of the process.  This would include negotiating and executing contracts such as a lease or service agreement with a contractor, paying property related expenses like real estate taxes, insurance and repairs, and receiving the income from rents into the plan.
You cannot, however, be the handyman for your IRA's rental property, as this would be adding value through the provision of services – in effect making un-documented contributions to the IRA.  As such, any work needing to be performed should be done by a non-disqualified party.
Now that we've touched on the basics of structuring an IRA for rental management, let's take a look at the practical considerations of managing a rental property.
The Cost of True Expertise
Unless you have previous experience in property management, you'll probably save money in the long run by hiring a property manager. Expertise factors large in how much time and effort are required to handle rental issues and the quality of tenants you can expect. Professional property managers have standardized techniques and resources for handling the myriad issues that can arise from a rental property. For instance, property management experts are adept at:
Setting, collecting, and adjusting rent.
Finding and screening tenants.
Handling leases, including determining and collecting security deposits.
Taking care of emergencies and complaints about renters.
Arranging move outs, cleaning properties, and arranging for any necessary repairs.
Orchestrating evictions in a legal manner.
Maintaining compliance with state and local laws regarding landlord-tenant relations
A common mistake among inexperienced property managers is assuming that it's legal to lock out renters who don't pay rent. This is absolutely untrue; each city and state dictates its own legal pathways for evicting tenants, which property managers must follow.
As you consider whether to manage your own rental property through an IRA LLC, think hard about whether you want to struggle through these issues yourself, or whether you would prefer the low-stress approach of hiring a property manager.  The fees your IRA pays for expert property management can more than be offset by the time and energy you spend doing things you would rather do than schedule a plumber at midnight.  With a quality property manager, you are more likely to rent to quality long-term tenants and avoid the expenses associated with turnover, late payments or worse, the eviction process.
Rental properties are an excellent way to add passive income to an IRA. However, for cost effectiveness and peace of mind, it's generally best for IRA account holders to deeply consider the question of whether to hire a management firm, or attempt to manage rental properties themselves. Given the requisite time commitment and learning curve for property management, most new rental owners will do best to entrust property management to a professional firm.
Photo by Arden via CC license