Safeguard Adds Solera Bank as Custodian Partner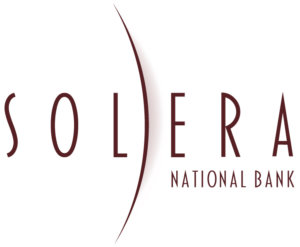 Safeguard Advisors is excited to add Solera National Bank as an IRA custodian partner for our Checkbook IRA programs.  We believe Solera's unique approach to custody services brings significant operational efficiencies that will help us deliver a best-in-class solution for our mutual clients.
Solera National Bank is both a nationally chartered bank and a registered IRA custodian.  This allows Solera to provide a unified solution for checkbook IRA plans where they can administer the IRA and serve as the bank account for the IRA-owned LLC or trust entity.  This combined service creates several notable benefits, including:
Reduced lead time for plan setup and funding
Simplified application process with just one application for the IRA and checking accounts
Lower cost of operation
A bank that actually understands your Checkbook IRA plan
Simple Service Model Means Great Support
Solera has adopted a fresh approach to the self-directed IRA custodial model.  They have chosen to focus exclusively on checkbook IRA platform services.
Most self-directed custodians focus their business model on direct holdings of assets and the layers of paperwork and processing services they can provide to generate fee revenue.  In fact, most custodians prefer not to step into the background and only hold a single asset account with a LLC or trust that gives you checkbook control.  Such accounts are generally less profitable due to reduced transaction volume for the custodian.
By choosing to specialize in the simplified custodial relationship that is associated with checkbook plans, Solera can keep their operations focused and efficient.  They don't need to maintain the significant processing infrastructure to handle thousands of IRA expense transactions and deposits per day.
Simple does not mean bare-bones, however.  Solera has built a dedicated retirement services team that is well trained and capable.  When it comes to the setup, funding, and operation of your IRA account, you can expect friendly and responsive support.
Always Innovating
When we started Safeguard Advisors in 2005, we were one of the first firms to specialize in offering self-directed retirement plans with checkbook control.  We tapped the power of the internet to bring these little-known structures that had only previously been available to the very wealthy within reach of individual investors.
Over the years we have continued to evolve our business in ways that allow us to deliver the most comprehensive set of self-directed plan formats in the industry, paired with quality guidance and client education.
We continue to leverage technology and effective partnerships to create efficiencies in our processes and maximize the value of our services for our clients.
With our new Solera based checkbook IRA offerings, we are excited to simplify our program, establish plans faster, and reduce plan costs.  Because Solera shares many of our values and goals, we know the result will be a great checkbook IRA solution.