SEC Expands Access to Crowdfunding and Private Placements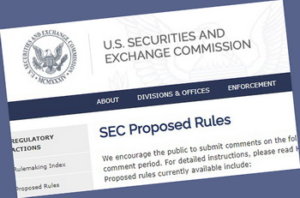 In the last half of 2020, the Securities and Exchange Commission implemented two significant changes that will expand access to capital for business and allow a broader array of investors to participate in a variety of private offerings.
These changes will make it easier for self-directed IRA and Solo 401(k) holders to invest in crowdfunds, venture capital, real estate syndications, and private real estate equity or debt funds.  These investment types have been gaining in popularity for the last several years, but there have been significant constraints on who can invest and how much an investor can put into such deals.
Since the passage of the JOBS act in 2012, the ability of smaller and mid-sized businesses to raise capital has been greatly expanded.  The SEC was cautious in their initial JOBS act related rules issued in 2015.  The aim was to minimize investor risk by requiring significant disclosures and limiting the amount that could be invested in crowdfunds and other private offerings.  Over time, the SEC has determined that those rules can be relaxed to some degree while still providing adequate regulatory oversight.
New Accredited Investor Definition
Many types of private investment offerings are only available to accredited investors.  By requiring accreditation, the SEC hopes to ensure that investors will have the necessary sophistication to properly evaluate investment risk.
The prior qualifications for accreditation hinged strictly on measures of wealth.  While we can all agree that having a pile of cash does not necessarily make one wise, it would be reasonable to assume that lack of significant capital does not always indicate absence of knowledge either.
On August 26th, 2020, the SEC adopted changes to the Securities Act of 1933 to expand access to private capital markets for individuals and institutions who have the knowledge and expertise to participate effectively and safely.
The new rules went into effect on October 25th, 2020.
The original definition applicable to individual investors remains in place, and applies accredited status as follows:
An individual with annual income of $200,000 (or $300,000 jointly for married couples) over the last two years, with an expectation of earning the same or higher in the current year.
An individual or couple with a net worth excluding their primary residence of $1,000,000 or more.
An entity with equity owners that are accredited as individuals, such as a self-directed IRA or Solo 401(k) held by an accredited investor.
The new guidelines expand accredited investor status to include:
Individuals with professional certifications or credentials recognized by the SEC.  At this time, that includes holders in good standing of Series 7, Series 65, and Series 82 licenses.  The list could be expanded by the SEC in the future.
Individuals who are "knowledgeable employees" of a fund they are investing into.
A new "spousal equivalent" definition allows those considered spousal equivalents such as same-sex couples to pool their resources for purposes of qualifying as accredited under the normal financial limit rules.
Increased Offering Limits
In a subsequent round of rule changes adopted on November 2nd, 2020 with an effective date of January 1st, the SEC increased the amounts that can be raised across a variety of exempt securities offerings.
Regulation CF limits for crowdfunds have been raised from $1.07 million to $5 million.  This will allow a broader array of projects to use this simplified offering format available to both accredited and non-accredited investors.
Regulation A, Tier II offerings were previously capped at $50 million. That limit has been increased by 50% to $75 million.  These types of securities are also accessible to both accredited and non-accredited investors.
Regulation D Rule 504 investments, which are only available to accredited investors can now raise up to $10 million.  This is double the prior limit of $5 million.
Increased Investment Limits
In addition to increasing the amount of capital that can be raised by investment sponsors, the November rules also increased the amount that an individual can invest in Regulation CF crowdfunds.
Accredited investors can now invest any amount they choose.  They were previously limited to investing a maximum of 10% of the lesser of their annual income or net worth within a 12-month period across all crowdfunds they participated in.
Non-accredited investors used to be capped at the greater of either $2,200 or 5% of the lesser of their income or net worth in any 12-month period.  The new rule is the greater of $2,200 or 5% of the greater of their income or net worth.  For non-accredited investors with a high net worth and low income or the reverse, this may increase the amount they can invest.
A Win-Win-Win
Many industry professionals see these recent changes as a positive and measured evolution of the regulatory framework surrounding the JOBS Act.  At eight years old, the JOBS Act is still relatively new.  The SEC has been cautious to limit fraud and investor risk, and now sees the evidence that a bit of wise deregulation is in order.
Allowing more types of investment sponsors to attract capital in larger amounts from a wider array of investors produces several benefits.  The economy gets a much-needed boost of liquidity and the access to private equity investments is democratized so more individuals can participate in these wealth building opportunities.