The Importance of Tenant Insurance for Investors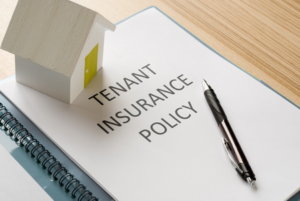 Smart investing is essentially about maximizing returns while minimizing risk.  If you are investing your self-directed IRA or Solo 401(k) into rental property, one of the keys to minimizing risk is quality insurance.
As a landlord, your IRA or 401(k) should hold insurance policies that cover the property and provide protections against personal liability and possibly even loss of rents.
Protecting the property is not the full story, however.  It is also prudent to make sure the tenants in your plan's property have proper coverage.  It is good for the tenants as well as an important layer of risk reduction for your self-directed retirement plan.
Understanding what coverage different policies cover can help you determine how to best contain risk if your plan is investing in rental properties.
What Landlord Policies Cover
It is important to have a quality landlord policy in place.  Such a policy does not provide complete coverage to all parties, however, and can leave a risk exposure if not supplemented.
Landlord policies will typically cover damage to the property itself and with proper liability coverage will protect against bodily injury due to negligence of the property owner.
The tenant's personal belongings are not covered by a landlord policy.  Most landlord policies will also lack coverage for providing alternative housing to a tenant if your property is damaged, which may be required in some states.
Liability stemming from actions of the tenant are also not covered.
What Renters Insurance Covers
Renters insurance will provide coverage for the personal belongings of a tenant that are not covered by a landlord policy.
Most renter's insurance policies will also provide some level of liability coverage to the tenant.  This is important, because if a guest of the tenant is injured on the property, the renter's policy will be first in line rather than your landlord policy.
Another coverage often provided is for living expenses of the tenant in case the property becomes un-inhabitable due to fire or other property damage.  This type of coverage can really limit your plan's exposure as the landlord.
Benefits of Tenant Insurance
If renters of your IRA owned property have their own insurance policy, that really reduces risk for your plan and gives you peace of mind.
Knowing that your IRA has a greater degree of coverage from a wider array of risks can not only help you sleep better at night, but it can improve the long-term return of your plan's rental investment.
Claims against your plan's landlord policy will increase your insurance costs. If a claim is covered by a tenant policy, the risk of such increases is minimized.
With proper tenant coverage in place, you can afford to be pet-friendly in your rental properties and attract a wider pool of potential renters as a result.  Pet damage to the property and dog-bite liability will generally be covered in a tenant policy.
Can You Require Renter's Insurance?
Always check with legal counsel to be sure your lease terms are in alignment with state law.  Most states allow a requirement for renter's insurance so long as is it applied equally to all tenants.
Depending on state and local laws, your lease terms can require insurance, potentially specify coverage minimums, and even allow for a means to verify that coverage is in place periodically.
If your lease requires renter's insurance, make sure your IRA is listed an additional insured.
You will also want to require proof of insurance at move in and at lease renewal.
Augmenting Renter's Insurance
Even if your tenants have renter's insurance, there can be gaps that you may want to consider covering. Some investor focused insurers offer landlord-placed tenant protection policies.  These policies provide coverage for your plan as the landlord in the event that a tenant lets their renter's policy lapse, for example.  These types of policies will typically provide coverage for liability associated with tenant negligence that may not be handled by a conventional landlord policy.
Landlord initiated tenant coverage policies will also usually offer some level of personal property protection for the tenant.  Because of this, you can often justify adding the low cost of the premium to the monthly rent.
Know Your Options
Landlord insurance is a very different type of coverage than your typical homeowner's policy.
When it comes to mitigating risk for your retirement plan's investment property portfolio, be sure to seek out experts who focus on investment property and can help you understand the options available for meaningful and appropriate coverage.