8 Tips for Effectively Marketing Your IRA-Owned Rental Property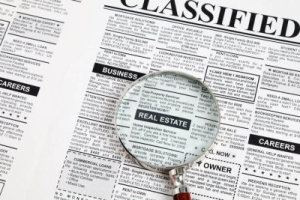 A vacant property doesn't generate income. This rather obvious point is a key and often overlooked piece of any successful rental strategy for your self-directed IRA or Solo 401(k) plan.
Whether you've just acquired a new property and are looking for your first tenants, or are re-listing a property after a tenant moves out, getting quality tenants in place sooner rather than later can have a big impact on the returns that your property will generate.
Keep in mind that you don't want just any tenant, but one that will take good care of your IRA investment property and hopefully stay for a decent amount of time.
So how do you get the best possible tenants into your property? It starts with an effective marketing strategy.
Here are 8 tips to help craft an effective marketing campaign for your next vacant IRA property.
1. Have a Marketing Plan in Place Before You Have a Vacant Property
Like so many aspects of a successful real estate investing business plan, having systems in place before you need them is one of the best ways to ensure success.
You should be familiar with the neighborhood dynamics, target renter demographics, and the marketing platforms you intend to use before you need to list your property.
In many cases, having at least a skeleton plan in place before you acquire a property should be part of the pre-purchase diligence you perform to ensure you'll have a good pool of potential tenants and be able to reach them.
You may need to list a property while it's occupied. It may therefore make sense to have good pictures of the property while it's vacant that you can use in your next advertising period.
If you can succeed in getting the word out to the right kind of tenants, you can create demand.
With a truly successful marketing program, you'll have potential tenants selling themselves to you and competing for your property, rather than the other way around. This can produce higher quality tenants and better overall returns.
2. Know your Target Market
Understanding who the typical renter for a specific property may be is an important piece of designing your marketing.
In a more established neighborhood of single-family homes, you may be attracting families with school-aged children or older adults, and may find that newspapers and Zillow are going to be better channels.
In a gentrifying neighborhood with lower priced properties, you may need to reach a younger demographic and add social networks like Facebook to the mix.
Your ads will also need to speak to the features of the property and neighborhood a particular type of renter may be most interested in.
Younger tenants will be motivated by access to entertainment and dining options. Older renters may be more interested in proximity to parks, libraries, or community centers.
3. Show Occupied or Show Empty?
Property owners have different opinions for whether to list a property before a current tenant moves out or after it's vacant.
Having a head start and finding a new tenant before the old one leaves can minimize the vacancy down time. However, it can be much easier to market a property and create demand when the property is clean and shown in the best possible light.
Showing an occupied property requires coordination with the tenant and generally results in multiple one-off showings. With a vacant property, you can hold an open house and get multiple potential tenants in at one time. This can be more time efficient, and create some level of competition.
The type of property, time of year, and local market demand will help determine which is the best approach for your IRA rental. Over a longer ownership period, you may switch between these two strategies.
All properties need attention from time-to-time. Having the opportunity between tenants to address maintenance and do a deep clean and refresh can help attract the highest quality tenants willing to pay a bit extra for a property in nicer condition.
4. Let Your Property Shine
One of the best ways to make your property stand out and create demand is with quality pictures. If you can include a video walkthrough of the property, that can be even better.
Be sure that the pictures not only look good, but that they provide a prospective tenant with a true feel for the property. So many rental listings have a small number of dark pictures. It's easy to have your property look appealing with a full set of pictures that are clean and well lit.
If you're not photographically inclined, it can be well worth it to hire a professional to make your property pop on the listings. If your property is vacant, it may even be worth having it lightly staged to create a more inviting feel.
5. List Everywhere
There are a wide variety of mediums you can use to list a property for rent.
What works best for one property and renter demographic may not work well for all, but a concerted approach that uses multiple platforms will reach the broadest group and hopefully create strong demand.
It all starts with a yard sign. This very low-tech device is time tested, and is especially effective in neighborhoods with single-family homes. Some folks simply drive a neighborhood they are interested in, or may see your property on their way back from a disappointing showing down the road.
Newspapers can be okay if the target renter is older, or if there is a very neighborhood focused publication you can use.
There are also several great online resources such as Craigslist, Zillow Rental Manager, and Trulia. Each of these platforms has different approaches and ways to provide details of the property, images, and ways to get in touch.
Be sure to spend a bit of time reviewing other listings to see what works and what does not. Some landlords will leverage video platforms like YouTube to get their property seen.
6. Pre-Qualify in your Marketing
The goal of an effective marketing campaign is to get a good number of qualified potential tenants. This can be very different from being overwhelmed by a lot of inquires that are not good fits.
Pre-qualifying tenants is a two-way street. The property has to provide what they need, and the tenants need to meet your criteria.
Be very thorough in describing your property, and don't try to hide potential deal breakers. You'll just end up wasting time if someone insists upon a feature such as garage parking, a fenced back yard, or air-conditioning and your property doesn't have one of these, but your listing doesn't make that clear. If you have a pet policy, be up front with that information.
As far as pre-qualifying tenants be very clear about your rental terms such as lease length, deposits required, maximum numbers or non-related tenants, and the like.
If your policy is to require credit or background checks state that in your ads.
When dealing with qualifying issues, be sure to comply with fair housing rules.
7. Be Accessible and Responsive
Generating interest with your property marketing does you no good if you don't follow up promptly and professionally when in inquiry is made.
Make it easy for potential tenants to find you and be sure to put relevant contact information in your advertising. Many of the advertising platforms will have an inquiry feature that directs to your email or sends you a text message.
It can be very helpful for following up on tenant inquiries, as well as the future management of your landlord-tenant-relationship to have a separate set of contact information for your IRA rental activities.
It's easy and inexpensive to get virtual phone numbers and separate email accounts. If you have a separate phone number for your rentals, you can easily leave a specific voicemail greeting that speaks to your properties, showing availability, etc.
Whatever tools you decide to use to communicate, be sure to check them regularly and be responsive.
8. Good Plans = Great Results
When thinking about your marketing campaign and the effort that goes into implementing and executing your plan, it's helpful to keep in mind that your goal is to keep your property rented to the best possible tenants.
By honing your marketing efforts to attract the best pool of qualified tenants you can ensure the best results for your IRA rental property investment.
One of the most powerful ways you can protect your IRA's investment property from damage and neglect is by having a thorough system in place for screening potential renters. That's why we've created a guide to help you find and vet the best renters for your IRA rental property >