How to Efficiently Manage a Rental Property as a Long-Distance Landlord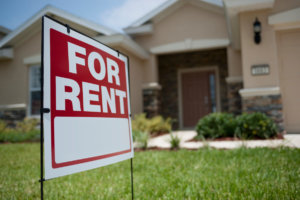 Investing in a rental property near your home isn't always practical. If you live in an area with a high cost of living or a sagging rental market, for example, the opportunities for making a solid real estate investment in your own backyard might be slim to none.
Becoming a long-distance landlord can open up new investment possibilities for you in affordable, thriving rental markets.
Overseeing your rental property from a distance can be challenging, but a lot of investors are doing so successfully—and profitably. If you're thinking about including a long-distance rental in your real estate IRA, here are a few tips to help you make your real estate investment a triumph.
Learn About the Area
The advantage to investing in a rental property close to home is that you already have firsthand knowledge of the area. With a long-distance investment, you'll need to do a little more homework.
Study the major market factors that can influence the success of your investment. For example, keep an eye on national real estate price indexes for the region you plan on purchasing in, but don't stop there. Dig a little to uncover the factors influencing its fluctuations and determine how they might affect your specific market.
Find out what makes your prospective market unique or desirable. Examine the industry and commerce trends that are luring people to the area. Is it a college town or located near a major medical center? Is there a strong job base that will help the community weather economic storms?
Finally, get to know the state's landlord-tenant laws to prevent costly legal issues.
Hire an Outstanding Property Manager
The goal with any rental investment is to keep management costs to a minimum so you can reap more profits. But hiring a property manager is one area you never want to skimp on.
A good property management company will keep your rental occupied with quality tenants as well as handle any repairs and other day-to-day issues that arise. This requires a unique skill set. You want someone who can sell a prospective tenant on your property, resolve conflicts, maintain meticulous financial records and work with contractors to keep your property in shape. Most importantly, you need someone you can trust to collect money from your tenants and manage the cash flow from your investment.
Paying more upfront for a high-quality property manager can actually save you money in the long run by helping you avoid undesirable tenants, damage to your property, and other potential problems.
Communicate Often
A good property manager will keep things running smoothly for you with minimal oversight, but you don't want to stay out of the loop entirely. Get a copy of every lease signed, and look over every bill you pay in relation to your property. The more you know what's going on, the easier it will be to spot potential issues.
It's also wise to inspect your property at least once or twice a year so you can see for yourself what state it's in, rather than relying on others to act as your eyes and ears. If your property remains vacant for more than a month, you might want to consider checking up in person to see if you can figure out why. Periods of renovation or major repair are also good times to make an appearance.
Always Have a Backup Plan
For every person you hire to help take care of your rental property—including the property manager—have backups vetted and ready to go. That way, if things go south with one business relationship, you don't have to scramble to find someone else.
Like any investment, being a long-distance landlord has its potential pitfalls. But with the right planning and preparation, you can avoid them and enjoy a healthy return on your rental property investment.