Rental Property in your IRA: Turnkey vs DIY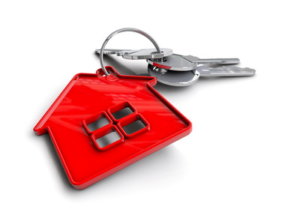 Rental property is one of the best assets to protect and grow your retirement savings.  The principal of your IRA or 401(k) investment is secured by a real asset.  There is the potential for income from adding value, appreciation over time, and regular cash flow.  Real estate is not correlated to the news cycle volatility of the stock market and therefore represents a great diversification play.  Rental property has potential for boosted returns via leverage with the use of non-recourse mortgage financing.  As you can see, there are a lot of benefits to holding income property in your self-directed IRA or Solo 401(k) plan.
But, it takes work to identify properties, prepare a property for rental use, screen tenants, and maintain a property.  Not everyone has the time and expertise to successfully pursue an income property investment strategy.
Deciding whether to leverage the services of a turnkey property provider or directly manage your own rental portfolio merits consideration.  Let's take a look at some of the advantages and disadvantages of each approach.
What is Turnkey Property Investing?
There are several different types of services that could be considered "turnkey" rentals.
If you choose to go this route, deciding which level of involvement is best for you will be a good starting point.
| | |
| --- | --- |
| Ready-to-Rent | At this basic level, the provider is simply selling a property that is rent-ready.  Tenant selection, property management, and ongoing maintenance are up to you.  You can choose to do these things yourself of select your own vendors. |
| Managed Rentals | With this more full-service offering, and investment sponsor is providing a rent-ready property as well as ongoing property management and maintenance. |
| Rehab + Rental | When buying a rent-ready property, you are likely paying list price.  Some investors want to participate in the potential upside of acquiring distressed property at discount and adding value to make it suitable for rental.  Some firms offer to help find and rehab a property, and then may hand it off to you to run as a rental or include ongoing management. |
Advantages of Turnkey Investing
The main advantage of investing in turnkey rentals is the hand's off nature of the transaction.  Rather than do all the work of identifying property, overseeing repairs to get the property ready to rent, finding a suitable tenant, and then managing the property over the long term, you can delegate those tasks.
Some investors may not have the time or skill to pull off such a project or may not live in a market where rental properties are affordable or produce meaningful cash flow.
Some of the key advantages include:
| | |
| --- | --- |
| Hand's off Investing | IRS rules require that you stick to basic administration of your plan's investments.  Most turnkey arrangements are going to fit well with the arm's length nature of investing with an IRA or 401(k). |
| Time Savings | You will need to identify and vet a turnkey operator, select the right property in the right market, and oversee operations of your property.  This is still going to be a lot less work than a DIY project. |
| Access to National Markets | While you can certainly invest on a turnkey basis in your own back yard, being able to choose a remote market can have advantages.  For investors who live in high-priced tech hubs or coastal cities local property may not be affordable or produce cash flow.  Some localities are more landlord friendly than others. |
| Leverage Other's Expertise | There are a lot of skills that go into the rental property business.  Mastering all of these can be difficult.  Whether you opt for a fully managed project from end-to-end or only choose to use a provider for some portion, being able to rely on experts who are good at what they do can be an advantage. |
| Legal Shielding | While in some respects you as the property owner are ultimately responsible, using professionals who have the correct licensing and are familiar with local laws can help ensure your project is run in a compliant fashion that can limit liability. |
| Market Diversification | If the capital available to your plan is sufficient, you can spread investments across several markets.  This minimizes risk relative to economic or climate events in any one city. |
Disadvantages of Turnkey Investing
Giving up control is the trade-off you make when choosing the turnkey route.  Depending on the level of service you choose, this could mean entirely relying on the investment provider and their team, or just in one or more areas of the project.  Buying turnkey also usually means paying a premium for a rent-ready property.
| | |
| --- | --- |
| Premium Pricing | If the turnkey operator has identified and rehabbed a property to get it ready for rental, they are going to want to get paid for this effort.  That usually means paying at or even above market value for a property.  When you pay full price that reduces your potential return as compared to buying a property and adding value yourself. |
| Property Condition | While most rent-ready properties may look good, a business that is trying to identify and sell as many properties as possible in the least amount of time may not perform the same updates you would choose.  Pretty properties may attract renters, but if core systems such as HVAC or roofing end up needing repairs that can really eat into the returns your IRA or 401(k) will receive. |
| Tenant Quality | Many properties are sold with tenants already renting, which can boost the sales price of the property.  Some unscrupulous operators will stick any old tenant into a unit that is willing to pay maximum rent, whether they will be a good long-term tenant or not.  Not being able to choose and screen your own tenants may be a problem for some investors. |
| Property Management | Finding and fixing properties requires very different skills than being an effective property manager.  Some operators do both, and may not be that great at property management as a result.  In some cases, there may be an affiliation between separate property dealers and managers.  Making sure you have quality management in place that is responsive to your needs and protecting your investment is key. |
| Competition for Deals | A quality provider is going to have a solid network of investor buyers.  They will gravitate towards volume buyers who don't ask a lot of questions and make decisions quickly.  As a new investor, this can make it challenging to gain complete confidence before moving forward. |
In general, you have less control over the process and need to rely on your ability to select and manage one or more providers to operate the investment.  There are certainly ways you can protect yourself against known risks, but it takes learning the ropes and staying engaged.
Contrary to the name, this type of investing is not entirely turnkey.
Comparing Turnkey to DIY
When you directly manage a project, you simply have more control.  You can select the property that best suits your investment goals, make sure it is in the operational condition you prefer, screen tenants, and be more directly involved in all facets.  By taking control you eliminate a lot of 3rd party risk.
Nobody is going to be more engaged and focused on protecting your retirement plan's investment than you, after all.
The downside is that it takes a lot of expertise and a considerable investment of time to be successful with income properties.  Not every investor can pull it off.
Even if you have the ability to be effective, you may not live in the best market for your IRA or 401(k) to invest in.
Hybrid Approaches
There are several pieces to the property puzzle.  There is no rule that says you have to either fill all the roles or delegate everything out.  With some effective networking and team building, you can choose to handle those things that best align with your abilities and hire professionals to handle other aspects of the project.
You might find a realtor or wholesaler that is good at identifying properties suitable for rental, then oversee the rehab yourself, and finally hand off property management to a licensed professional.
Perhaps screening and managing tenants is your strong suit.  You could purchase a turnkey property from a provider, then do your own property management.
There are a lot of ways you can design a best-in-class approach that will suit you situation and needs, while providing a solid investment for your self-directed retirement plan.